When it comes to makeup, the eyes have it! A well-defined and captivating eye look can transform your entire appearance. Among the vast array of makeup products available, eyeliner is a must-have for achieving various eye makeup styles. In this article, we will delve into the world of Mac eyeliner, exploring different types, sharing reviews, and providing recommendations to help you make an informed choice.
Image Source: Instagram @maceyeliners
Mac, short for Makeup Art Cosmetics, is a renowned brand that's synonymous with quality and innovation in the beauty industry. These eyeliners are no exception, offering a diverse range of options to cater to different preferences and needs.
Mac Fluidline Gel Eyeliner Reviews
This classic gel formula comes in a pot and offers a creamy texture that glides smoothly across the eyelids. It's known for its intense pigmentation and long-lasting wear. The Mac Fluidline Gel Eyeliner is available in various shades, making it a versatile choice for both subtle and dramatic looks.
Mac Fluidline Gel Eyeliner Cost And Rating On Official Website

Experience the ultimate in long-lasting glamour with M·A·C Fluidline Gel Liner. Designed for flawless application, this gel liner delivers the precision of a liquid liner while offering a luxuriously silky and smooth finish. Applying this vibrant gel liner is a breeze – simply dip your brush and effortlessly stroke it on. Embrace the confidence of a 16-hour wear time, as this waterproof formula stands strong against smudging. With a diverse range of rich colors and finishes to choose from, you're spoilt for choice. Please note, the brush is sold separately for your convenience.
Rating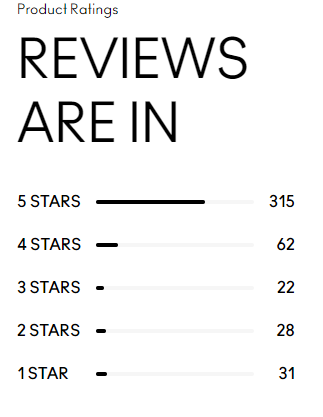 Top Reviews
Indulge in the exceptional with M·A·C Fluidline Gel Liner, designed to last a remarkable 16 hours. Its waterproof formula ensures your look remains impeccable, and its non-acnegenic properties offer a worry-free experience for your skin. Embrace smudge resistance for a consistently sharp appearance. This ophthalmologist and dermatologist-tested gem guarantees both safety and style. To achieve striking lash lines, employ the 209S Brush or 208S Brush for a flawless application that truly lasts.
Mac Technakohl Eyeliner
If you prefer pencil eyeliner, the Mac Technakohl Liner is an excellent option. This eyeliner combines the ease of application of a pencil with the rich color payoff of a gel liner. It's designed to be smudge-resistant and is available in a range of shades to suit different eye colors.
Mac Technakohl Liner Cost And Rating On Official Website

Introducing a mechanical pencil-style liner that embodies effortless elegance. Its formula boasts a velvety softness, smoothly gliding on while delivering a captivating burst of intense, lavish color. Seamlessly blending upon application, it swiftly dries to unveil a long-lasting, smudge-proof finish. Versatility personified, this liner offers a simple yet effective method to define both upper and lower lash lines. Discover its exceptional precision when applied at a 90-degree angle, imparting a delicate, fine line. Should you desire a bolder look, achieve it effortlessly by applying it at a gentle, flat angle.
Rating
Top Reviews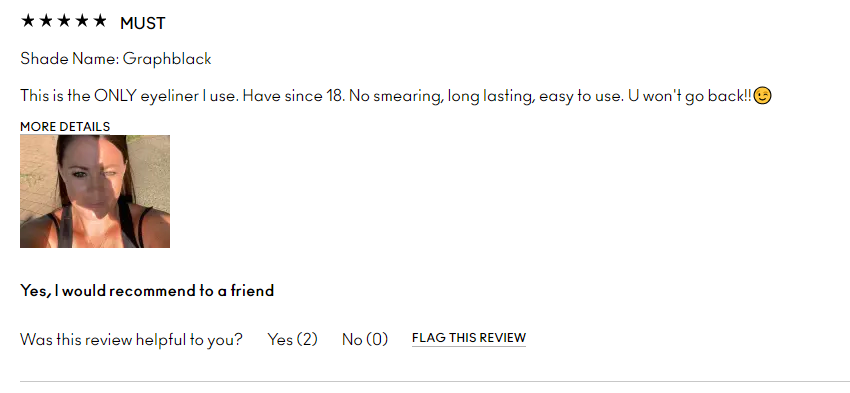 Experience the epitome of reliability with our transfer-resistant eyeliner. Designed to withstand the test of time, it offers an impressive 8-hour wear that ensures your look remains impeccable. Say goodbye to smudging concerns as this liner is specifically crafted to resist smudges, maintaining your flawless appearance. Moreover, it's safe for use in the waterline, catering to various makeup styles. Boasting a non-acnegenic composition, it cares for your skin while enhancing your gaze. Ophthalmologist tested and deemed safe for contact lens wearers, this eyeliner combines style and safety seamlessly.
Want to find out more? Follow the links:
Maybelline Eyeliner Honest Reviews: Eyes On Point
Best Liquid Eye Liner Reviews: In Pursuit Of Perfection
Mac Liquidlast Eyeliner
If liquid eyeliner is your preference, the Mac Liquidlast Liner offers a waterproof and smudge-proof formula that's perfect for achieving sharp, defined lines. It's available in vibrant shades that make a statement.
Mac Liquidlast Liner Cost And Rating On Official Website
Discover the perfect fusion of enduring elegance and precise definition in our exceptional eyeliner. This luxurious black liquid eyeliner seamlessly marries long-lasting wear with the finesse of a precision line. Effortlessly gliding onto your lids, it comes complete with its own brush, ensuring an effortless application that results in a flawlessly defined line.
Rating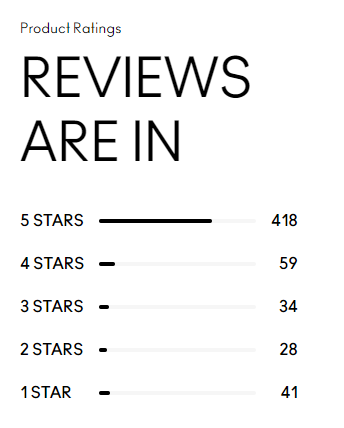 Top Reviews



Elevate your eye makeup game with an eyeliner that effortlessly blends long-lasting wear and expert precision. Ophthalmologist-tested and designed to stand the test of time, this liner boasts transfer-resistant and waterproof properties, ensuring your look remains impeccable in any situation.
Introducing Liquidlast Liner – your ticket to a bold and enduring liner look that stays vibrant for an impressive 24 hours. Application is a breeze, whether you opt for the included applicator or the 210S Brush. To achieve that captivating lift, expertly apply the liner along your lash line, adding an upward flick at the outer corner. Should you need to correct or refine your lines, a touch of Cleanse Off Oil on a pristine 266S Brush will do the trick.
Mac Eyeliner- Conclusion
Mac eyeliners have become an essential component within the makeup collections of beauty enthusiasts across the globe. With their extensive range of options, from gel to pencil and liquid eyeliners, Mac offers high-quality products that cater to various makeup styles and preferences.
The reviews and recommendations provided above should guide you in selecting the perfect Mac eyeliner to enhance your eye makeup looks. Whether you're aiming for a classic winged eyeliner or a bold smoky eye, Mac has the perfect eyeliner to help you achieve your desired look with confidence.